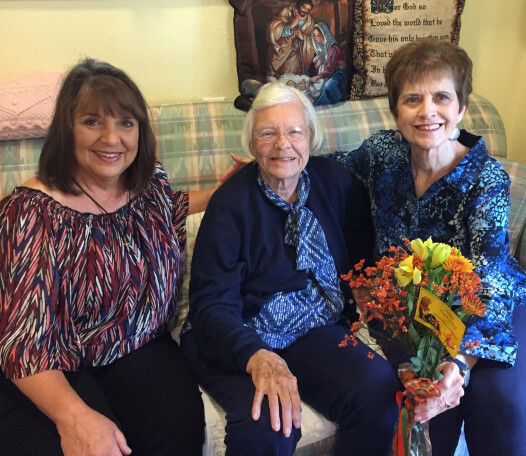 Our Care Ministry team cares for and attends to the personal needs of those in our congregation. These care providers are trained for ongoing one-on-one visits with parishioners. Our Lay visitors make a commitment to become "spiritual friends" with the people they visit monthly, and they bring joy and unconditional love to their brothers and sisters in Christ. If you'd like to volunteer with our Care Ministry Team, please contact the church office, at 903-753-4463.
What is the Care Team Ministry?
The pastors of FUMC Longview are available to provide social, relational, physical, spiritual, and emotional support to those who may require it. Our mission is to discern and actively respond to a wide variety of needs in a respectful and compassionate way.
We strive to instill Christ's spirit of unconditional caring by visiting the ill at home or in the hospital, supporting those going through a life crisis, maintaining contact with those unable to attend worship due to illness or disability, supporting friends and family involved in the act of caregiving, and comforting the bereaved.
Volunteering Opportunities
Our Care Ministry Team volunteers in several ways. We visit those in the hospital, retirement homes, and assisted care facilities and those who may be homebound. Our team also delivers "Upper Room" devotional guides, so that our church members can independently focus on their spirituality.
The Care Team offers bereavement support to those who are grieving, and funeral hospitality during sensitive times. We also send birthday cards to our senior adults to show that they are always on our minds.
Other ministries our Care Team is involved in include: Meals on Wheels, the Home Eucharist, Intercessory Prayer Ministry, FUMC's Pioneers Monthly Senior Luncheon, and the Sunday Flower Ministry.
For those that are homebound
We are proud to offer our TV ministry resources to those who may be permanently or temporarily homebound due to illness, injury, or other circumstances. Every Sunday on KLTV, we broadcast the previous week's Traditional Worship service at 11:00 AM. Or if you'd like to catch THIS week's Traditional Worship service, tune in on our Facebook page - @LongviewFUMC at 10:45 AM to watch along with those in the Sanctuary.