Youth Mission Statement:
To know others, to know ourselves, and to know God, and that through the teachings of Jesus Christ, we may become what God has planned for each of us.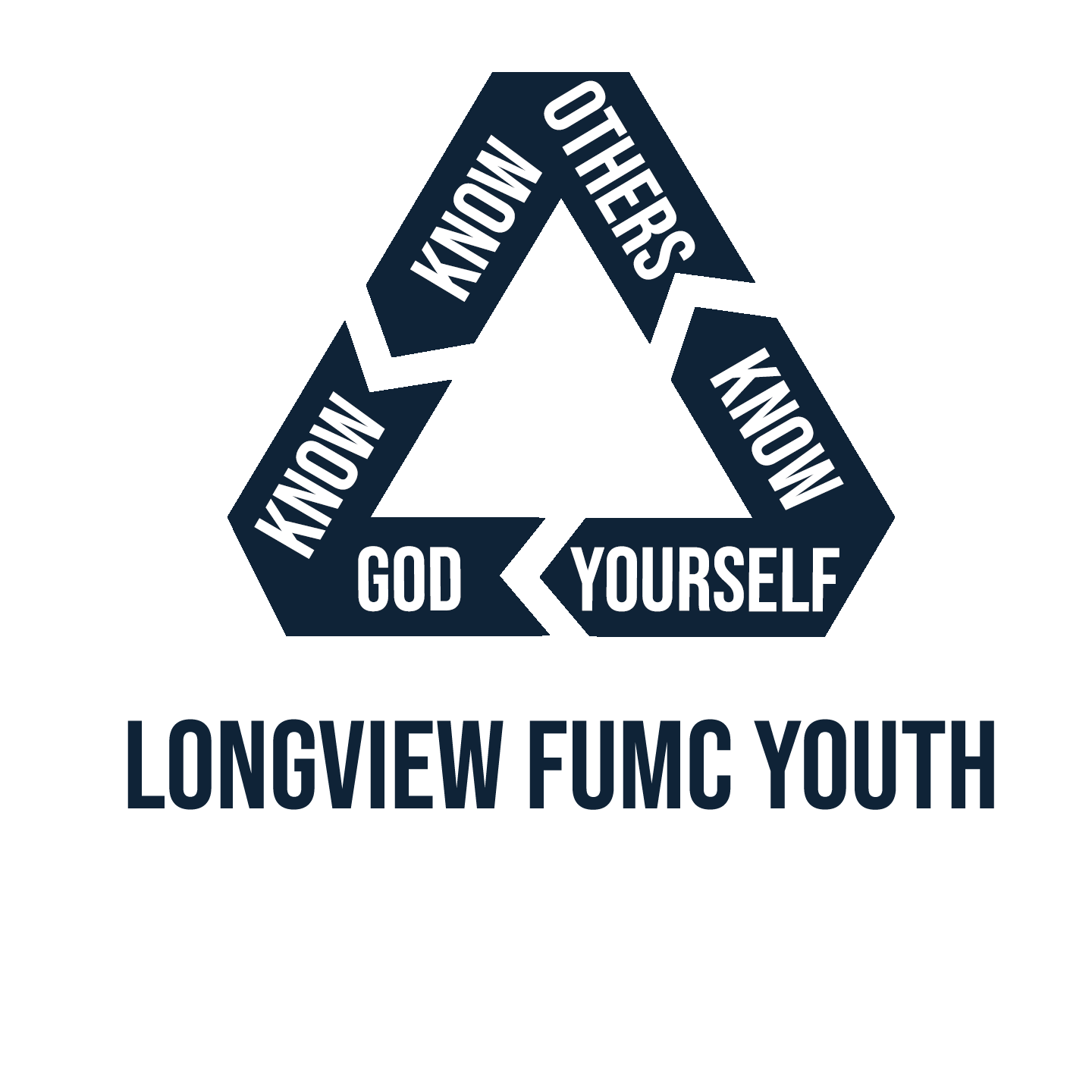 "TRULY HE IS MY ROCK AND MY SALVATION; HE IS MY FORTRESS, I WILL NOT BE SHAKEN." PSALM 62:6
If you are interested in the Youth Ministry or have questions, contact Janice Crane
SUNDAY SCHOOL
Every Sunday at 9:40 AM, our youth gather in the Youth Wing on the second floor for donuts and announcements, followed by Sunday school classes for middle and high school ages.
WEDNESDAY NIGHT LIVE
Middle and high school ages gather every Wednesday evening during the school year from 6:00 - 7:30 PM for dinner, devotional, and "crash-and-burn" time. "Crash-and-burn" time is free time after devotional to relax with friends or to burn off some excess energy. Our devotional time may be a time of song, seasonal lessons, small group time, or worship service.
GRILL AND SWIM
During the summer months of June, July, and parts of August, we have "grill and swim" times on Wednesday evenings. Students and adult leaders have devotional, dinner, and swimming! Sometimes this will be held at a church member's home, lake, or even business, such as a workout center with a pool.
SMALL GROUPS
We build small groups so that we may discuss intimately with one another what God's plans, desires, and hopes for us entail. Those in each small group lift one another up but also hold each other accountable to learning about and living for Jesus Christ. Usually, our small groups will meet on Sunday afternoons or evenings. If YOU are interested in joining a small youth group, we can help you find the one that is the perfect fit for you.
MONTHLY SERVICE PROJECTS
Each month, our youth will participate in a monthly service project. Usually, these projects are held within the Longview community or closely surrounding areas. Some service opportunities we've participated in previously are serving breakfast at Newgate Mission, mowing and other yard work at Asbury House Child Enrichment Center, and helping during the holiday season with the Haverty's/Newgate Angel Tree. Some opportunities outside of the Longview area may include serving at Shoes for Orphaned Souls in the Dallas Metroplex, or preparing Christmas boxes for Operation Christmas Child.
MIDDLE SCHOOL SUMMER MISSION TRIP
Students that completed grades 5th through 8th in the spring are invited to join our youth at Big House mission trip. At Big House, our youth will travel to a Texas community and stay at a local Methodist Church. While there, they will join other Methodist youth groups in mission work such as yard work, painting, light repair jobs, serving at a soup kitchen, or other volunteer work at non-profit centers. This event is a Thursday through Sunday trip, and dates vary from year to year but are announced in the fall of the previous year to allow for ample planning time. Each year we evaluate our mission trips to determine any changes to planning and structure.
HIGH SCHOOL SUMMER MISSION TRIP
Students that completed grades 8th through 12th in the spring are welcome to join our youth at Service Over Self or S.O.S. mission trip in Memphis, Tennessee. At S.O.S., we work in lower economic neighborhoods and perform various home repair jobs. Despite the humid and hot weather and physical work, our partnership with Service Over Self Ministries in Memphis has become a mainstay in FUMC's mission service call. Every year in either June or July, our high school students and many adult leaders spend a week in Memphis roofing, worshiping, and living out the gospel. We have a half-day workday on Wednesdays during this trip when we will explore the city of Memphis as a group. Dates vary from year to year but are announced in the fall of the previous year to allow for ample planning time. Each year we evaluate our mission trips to determine any changes to planning and structure.
INTERNATIONAL MISSION TRIP
Every other year, our youth and adult leaders embark on an international mission trip. Most recently, we have traveled to Belize and partnered with local churches through Thirst Missions. Some of the missional opportunities during these trips have been leading Vacation Bible School, visiting hospitals, visiting homes and providing blessing bags, leading worship, and engaging and inviting the community to be a part of the local church. Each international mission trip will vary in requirements and needs according to the destination.
LONG WILDERNESS TRIP
In the summers when an international mission trip is not offered, we aim to take a wilderness devotional trip. This trip could include hiking, swimming, camping, rafting, rock climbing, or other adventure. We will partner with respected organizations that are experienced with wilderness adventure. In addition to adventures in the great outdoors, we will also participate in a planned worship program, bible study, and devotion during the week.
RETREATS
Throughout the year, as scheduling permits, 2-4 day retreats are planned. In the past, these have included fall retreats, spring retreats, and back-to-school retreats. These retreats allow us to recharge, recenter, and refocus on our faith through guest speakers, lessons, hikes, and other activities. Retreats may vary from year to year. For the most up-to-date information, follow us on our Facebook page!
THE RISE
In the last weekend of January each year, our youth group joins several others in the East Texas area for the East Texas Youth Conference. This cross-denominational weekend includes worship, praise, service, and devotion. Beginning on Friday night, our youth join in amazing praise time before attending sessions at the Belcher Center at LeTourneau University. We will spend the night at our church on both Friday and Saturday evenings and will finish the weekend with worship at FUMC Longview on Sunday morning. When not in sessions, our youth are discerning the Lord's message in small groups, participating in service projects, and enjoying some recreation and fun as a group.
HANGING OF THE GREENS WORSHIP SERVICE
This special service helps set the tone for Advent, as our high school juniors and seniors participate in adorning our Sanctuary and Faith Center with Advent and Christmas decorations. This worship service takes place on the first Sunday of Advent, and our students participate in both 8:30 AM, and 10:45 AM worship services. A reception is also held for students, their families, and friends in the Cook Foyer between services.
HIGH SCHOOL GRADUATION SUNDAY
FUMC Longview honors each year's graduating High School seniors as part of worship in the spring. This special time consists of recognition in worship service and luncheon for graduates and families following worship service.